A world-class golf course constructed with tens of millions of US dollars—KaiKou Golf Club was built up and put into use in 1996. A 36-hole international-standard fairway was scheduled for the construction of golf course, and the 18-hole golf course in the east side had been developed and put into use before 1996, which has a total length of 7074 yards and total par score 72. The subsequent 18-hole golf course will be developed in the near future.
Master Design
The golf course is designed by Mr. Greg Norman, a world golf champion known as great white shark. Elaborately engineered by Norman design team, KaiKou golf course has presented a quality of more than perfect, and it was once the largest golf course in Asia.
First-class Location
KaiKou golf course lies near the mountain and faces the sea, with Taiwan Strait to the east, Beauty Mountain to the west, Xiamen Peninsula to the south and Tongan Plain to the north; it has beautiful scenery and a broad view.
Strike Rationalization
All the barriers on the golf course are delicate layout of Norman according to the falling points of every strike, the purpose is to enable player of different levels to adopt proactive progress or conservative safety strategies according to personal styles.
High Tolerance of Skills
There are four tees for each hole, and the sand bunkers on the fairway are arranged for Pro Tee and Regular I striking distance which has greatly increased the difficulty. While the Regular II is easier as all flying balls can pass the barriers, so that players of all levels can enjoy adequate challenges and pleasure.
Perfect Structure
On the 18-hole golf course of east side, front nine and back nine are independently separate, the striking curve is smooth and clear, the front holes and back holes are end to end close, and the yardages of fairway are of unique style so that each hole has adequate par difficulty.

The most featured two holes
The 7th Hole (Par 4, 375 yards): Small bridges, glide and peninsula constitute the most interesting hole of all.
The 12th Hole (Par 4, 462 yards): The best hole for the professionals to show their excellences.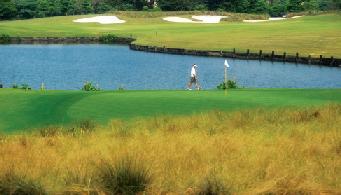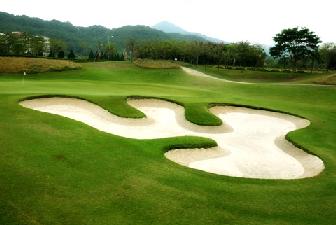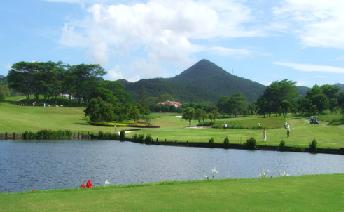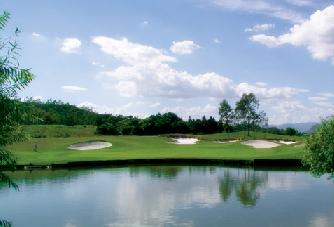 Name

KaiKou Golf Club

No. of holes

36

Designer

Greg Norman

Location

Haicang Investment Development Zone
15 min from city
40 min from airport

Green & caddies (18 holes)

Weekday

US$60

Weekend

US$100

Buggies

US$32/18hole(4seats)

Golf Club Rental

US$20/set

Golf Shoe Rental

US$8 /taire

Enquire About This Golf Club