Tour Code: XMDT03
Start: Xiamen
Finish: Xiamen
Duration: Approx. 10 hours
Xiamen-2 hours-Fujian Tulou area--2 hours-Xaimen
Pick up from Hotel in Xiamen in the morning, take a 2-hour drive to Nanjing Tulou area, visit Tianluokeng Tulou Cluster, Yuchanglou(leaning structure Hakka house) and Taxia village, Also visit Shiqiao Village,an authentic village with very few tourists, transfer back to Xiamen after the tour.
Meals: None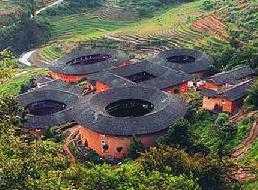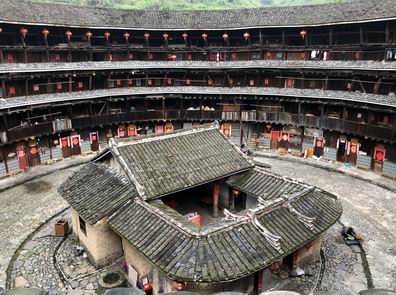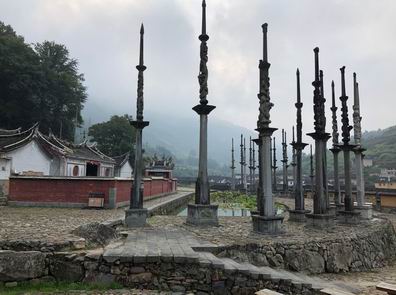 Tianluokeng Yuchanglou Taxia Village
Tianluokeng Tulou: located in ShangbanVillage, ShuyangTown. The castle, composed primarily of four round and one rectangular earthen house, is one of the most magnificent and well-preserved Hakka Castles in the area. The village is also listed in the FamousHistoricCulturalVillage in China for its typical cultural regional system.
Yuchanglou: Located in XiabanVillage, Fuyulou was built in 1308 and is one of the oldest existing Tulou. This five-story earth building is most famous for its tilted pillars. The most extreme is slanted at15-degree angle. Yuchanglou has been like this for more than 600 years and remains intact today.
TaxiaVillage: This exquisite Hakka village is located in a valley in ShuyangTown. There are more than 20 earthen building of different shapes built along the bank of a clear brook that flows through the entire village. Another major attraction is Zhang's Clan Ancestral Hall, Next to a pond, 20 stone flagpoles rise like a stone forest in front of it. As one of the most well-reserved ancient clan house in China, Zhang is Clan Ancestral Hall is listed among the key culture relics protected under national level.
Shiqiao Village: is a mountain village with many interesting Tulou houses . One of many interesting Tulous of the village is the 4-story Shunyulou which was built in 1927. It has the longest outer diameter, 74.1m, among the single donut-type Tulou houses with the inner corridor. Another one is Changyuanlou which was built in 1723 (Qing dynasty), on a linear site with a steep slope facing a stream. It is a rectangular type Tulou which shows dramatic harmony with nature.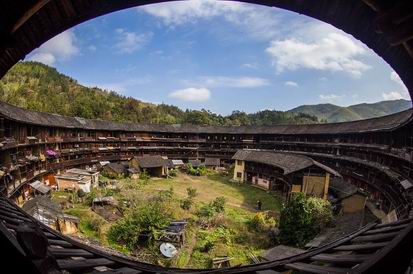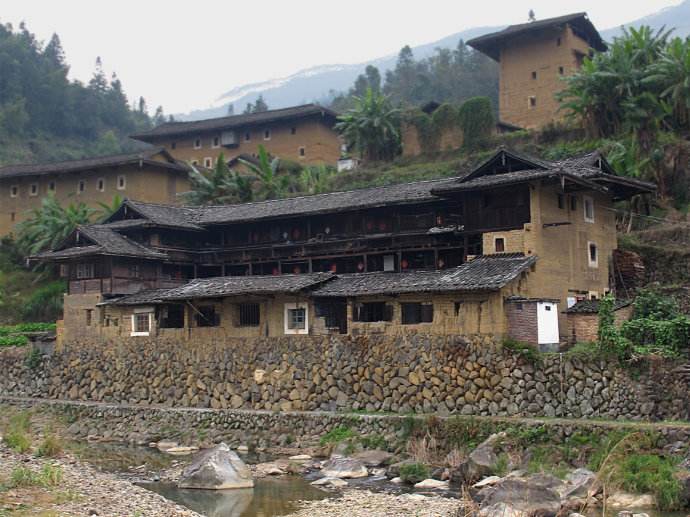 Shiqiao Village
Shunyulou
Changyuanlou
| | | | | |
| --- | --- | --- | --- | --- |
| | 1 pax | 2 pax | 3 pax | 4 pax |
| | 2200 | 2400 | 2600 | 2800 |
Valid Date: Until Dec 2023
Price Includes:
1. All transfer and tours with private car and local English-speaking tour guide
2. Entrance fees as listed
Price excludes
Remarks:
1-4 person: 7-seat Buick MPV
5-6 person: 9-seat Van
7-10 person: 14-seat Van
Privite tour, surcharge might apply during National holiday period.