Meals: None
Overnight: in Taxia Village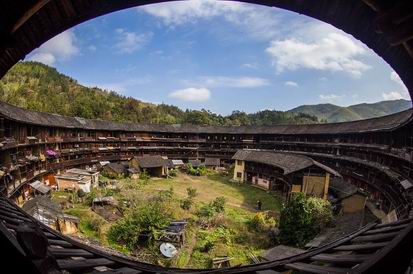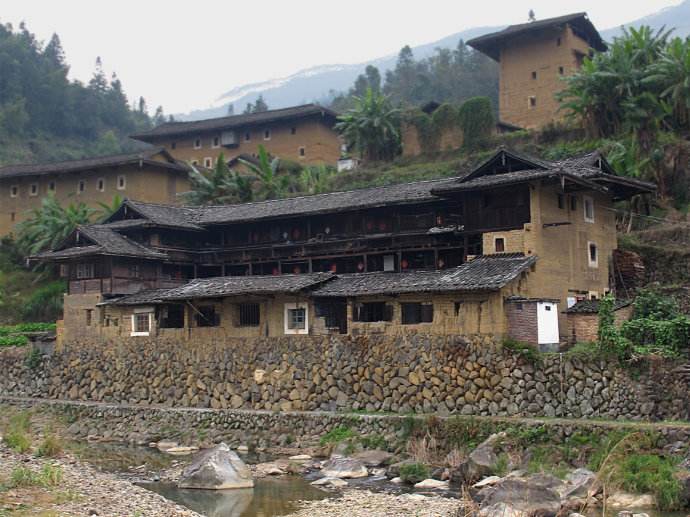 Shiqiao Village Shunyulou Changyuanlou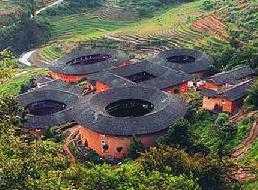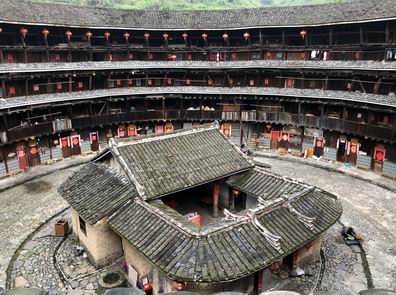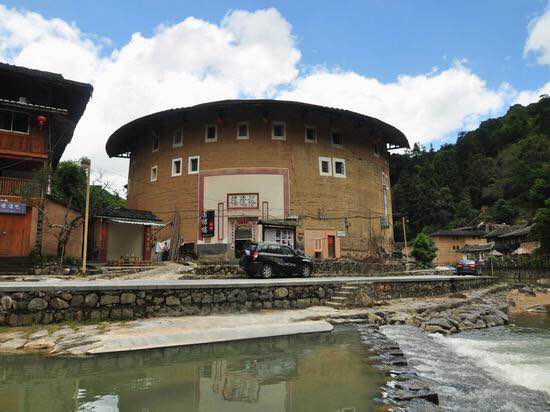 Tianluokeng Tulou Cluster Yuchanglou Taxia village
Shiqiao Village: is a mountain village with many interesting Tulou houses . One of many interesting Tulous of the village is the 4-story Shunyulou which was built in 1945. It has the longest outer diameter, 74.1m, among the single donut-type Tulou houses with the inner corridor. Another one is Changyuanlou which was built in 1723 (Qing dynasty), on a linear site with a steep slope facing a stream. It is a rectangular type Tulou which shows dramatic harmony with nature
Tianluokeng Tulou: located in Shangban Village, Shuyang Town. The castle, composed primarily of four round and one rectangular earthen house, is one of the most magnificent and well-preserved Hakka Castles in the area. The village is also listed in the Famous Historic Cultural Village in China for its typical cultural regional system.
Yuchanglou: Located in Xiaban Village, Fuyulou was built in 1308 and is one of the oldest existing Tulou. This five-story earth building is most famous for its tilted pillars. The most extreme is slanted at15-degree angle. Yuchanglou has been like this for more than 600 years and remains intact today.
Taxia Village: This exquisite Hakka village is located in a valley in Shuyang Town. There are more than 20 earthen building of different shapes built along the bank of a clear brook that flows through the entire village. Another major attraction is Zhang's Clan Ancestral Hall, Next to a pond, 20 stone flagpoles rise like a stone forest in front of it. As one of the most well-reserved ancient clan house in China,Zhang's Clan Ancestral Hal is listed among the key culture relics protected under national level.
Day 2: Nanjing Tulou-1H-Yongding Tulou-2.5H-Xiamen